Spring/Summer Choosing Health!

®

Rally
May 20, 2012
2:00 - 4:00 pm
Hawk Island Park, Lansing, MI
(Click here for event flyer)
Take a Walk in the Park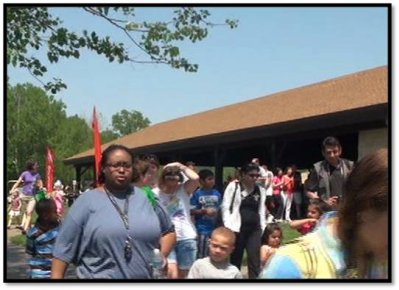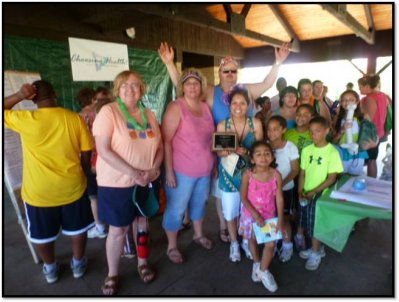 ---
Kids' Creation Healthy Snack Contest
Thirty-four (34) school-aged children participated in the Kids' Creation Healthy Snack Contest (click HERE for the flyer and contest guidelines). Participants were given certificates that featured easy-to-read guidelines on healthy eating. Numerous school districts in the region participated by directly informing their students about the rally.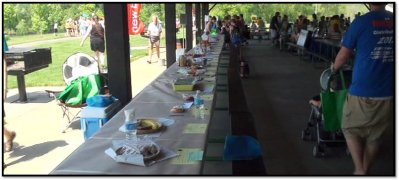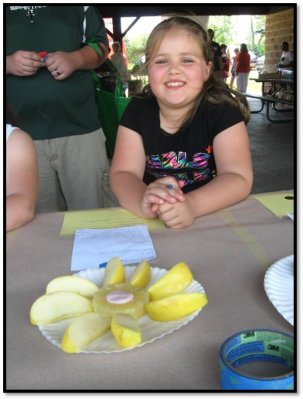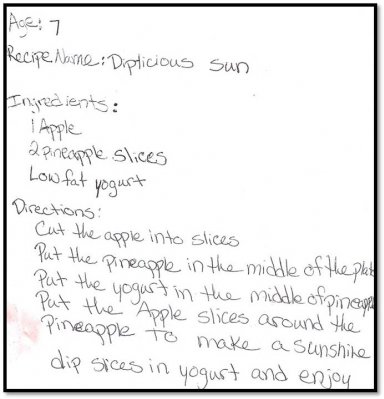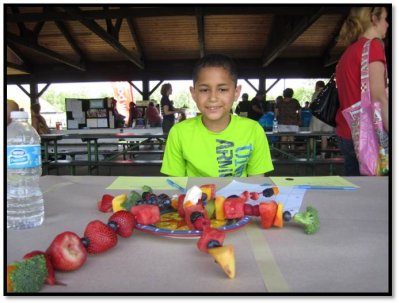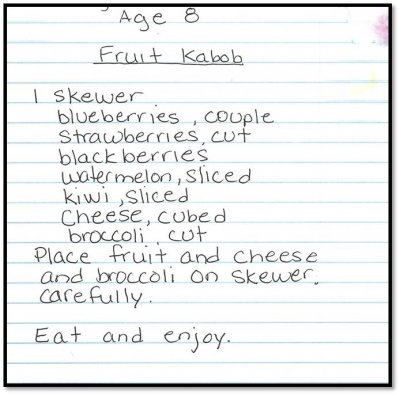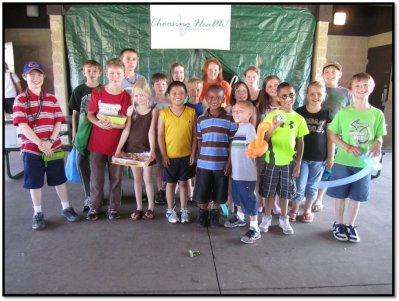 ---
"Free Books" Book Fair
Thousands of books were donated by various community organizations and businesses for the Free Books Book Fair. Every attendee walked away with free books.

---
Displays and Demonstrations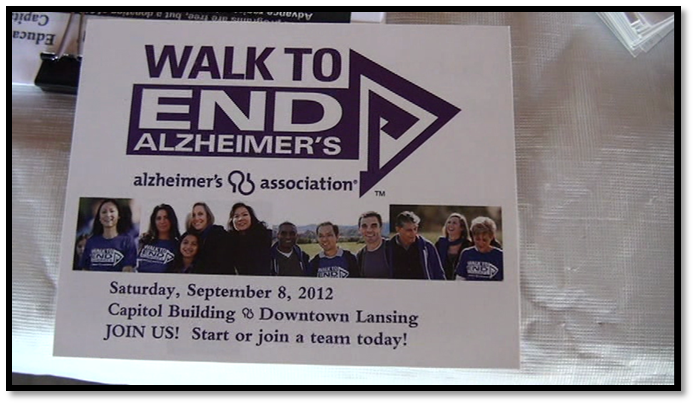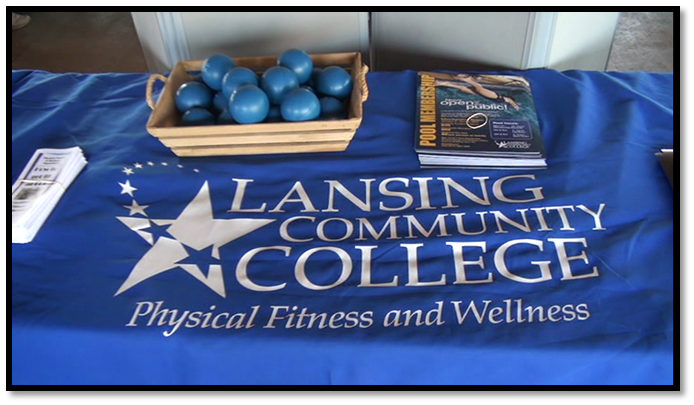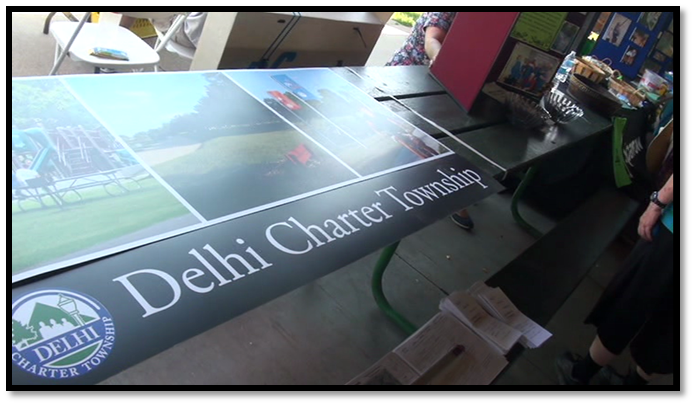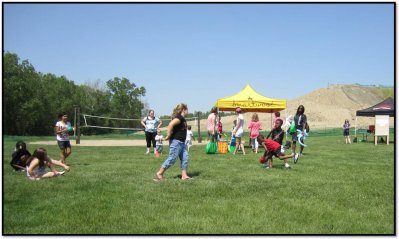 ---
News Coverage
The Choosing Health!® Rally was featured on WKAR, WLNS Channel 6 News, and the Lansing State Journal.

Choosing Health! ® Rally News Coverage
WLNS 6 News, May 20, 2012


Choosing Health! ® Rally Public Service Announcement
WKAR, May 20, 2012
Choosing Health! Rally offers something for everyone
Vickki Dozier, Lansing State Journal, May 17, 2012
A spring/summer Choosing Health! rally, featuring four components to help folks with healthy lifestyle resources, takes place at 2 p.m. to 4 p.m. Sunday at Hawk Island Park.
Choosing Health! is facilitated by the Capital Area Health Alliance in partnership with Community Partners in Health. The Choosing Healthy! movement is committed to: encouraging physical activity; developing healthy eating habits; preventing substance abuse; and promoting mental health.

The free event will feature healthy lifestyle resources with displays and demonstrations from area programs and retailers; a Kids' Creation healthy snack contest for children ages 6-13 with prizes for the top contestants, including iPod shuffles; a "free books" fair, where everyone will leave with a free book for summer reading; and "Take a Walk in the Park," for individuals and teams of all ages on a paved path around the lake at Hawk Island Park (awards for the largest team, most-spirited individual, and best costumes).

Michigan State University football coach Mark Dantonio and his wife, Becky, will attend the events.

Events will take place at the Red Tail Shelter, near the rear of the park. Admission and parking are free.

For more information, call 347-3377.
---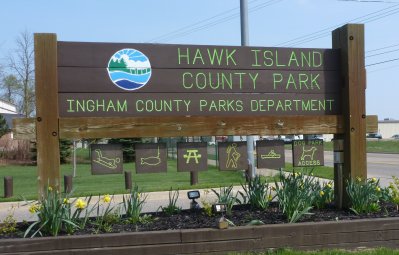 About the Rally
The Capital Area Health Alliance (CAHA) partnered with Community Partners in Health to host a Spring/Summer Choosing Health! Rally on Sunday, May 20, 2012 from 2:00 to 4:00 pm at the beautiful Hawk Island Park! Use of Hawk Island Park, the Park's Red Tail Shelter, and free parking for all participants was graciously provided by the Ingham County Parks.

The purpose of this Rally and future Rallies is to get our region out walking and to expose them to resources that will be available through the Spring and Summer to help their pursuit of healthy lifestyles. Attendees had the opportunity to sign up for local organizations' spring and summer programs and/or get information about what organizations have to offer, and over 30 community organizations and agencies came out to distribute their literature, engage community members, and sign up potential participants.

Participating organizations included:
Alzheimer's Association
Barry-Eaton District Health Department
Blue Care Network of Michigan
Blue Cross Blue Shield
Capital Area District Library
City of Lansing Parks and Recreation
Community Mental Health - Charter House
Community Partners in Health
Catch On Tour
Creative Wellness
Delta Township Parks and Recreation
Delhi Parks
East Lansing Parks, Recreation and Arts
Harris Nature Center
Hayes Green Beach/AL!VE
Ingham County Health Department
Ingham County Parks
Lansing Community College - Physical Fitness and Wellness Department
Lansing Latino Health Alliance
Michigan Department of Community Health
MSU Extension
Nexcare
Playmakers
School-Community Health Alliance
Schuler Books
Sparrow Health System
Tigerpaw7 and American Martial Arts and Fitness Academy
YMCA

Activities at the Choosing Health! Rally included: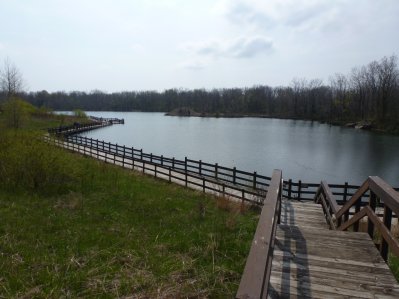 Take a Walk in the Park for individuals, interfaith, businesses, and community groups, organized by Community Partners in Health.
"Free Book" Book Fair, sponsored by Schuler Books, the Capital Area District Library, the Capital Area Literacy Coalition, and the MSU Surplus Store and Recycling Center. All participants left with at least one free book for their summer reading!
Kids' Creation Healthy Snack Contest, with celebrity and expert judges.
Door Prizes for Snack Contest participants and all other attendees.